Caught
Galerie Blanka
August 26, 2023
7:30 – 8:10 pm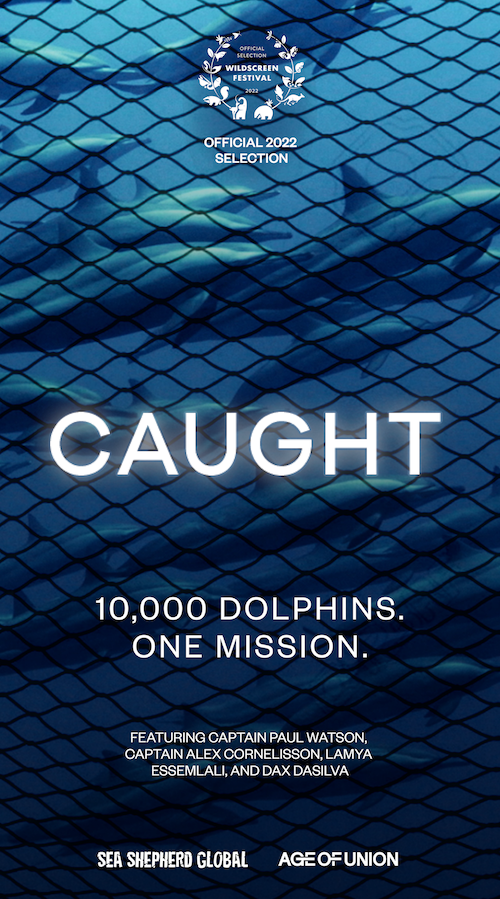 Emma Silverstone-Segal
Documentary
Canada, 2022
37 minutes
VOA
About Will Allen
Will Allen is a photographer and filmmaker from The Lac Brome Region in Quebec, Canada. He has spent the last 20+ years of his life exploring as much of the world as he can from Elephants in jungles of Sumatra to the paddling the frigid waters of the North West Passage to sailing around Cape Horn and on to Bouvetoya Island in the Sub Antarctic Ocean with fellow filmmaker Jason Rodi. While he works in all aspects of photography and film his biggest passion is for sea life, primarily sharks and whales where he has worked on many projects around the globe which ultimately led to working with award-winning IMAX director Stephen Low on several IMAX documentaries including Ultimate Wave Tahiti 3D with Kelly Slater and award winning filmmaker Rob Stewart on Revolution and Sharkwater:Extinction. Will's passion for ocean life and the need to protect drives him to continuously work with people on projects that will stand to make a positive impact and change in the world of ocean's and its inhabitants.
On average, 10,000 dolphins are slaughtered every year by unregulated commercial fishing on France's Atlantic coast in the Bay of Biscay — twice as many as all other countries combined.
CAUGHT reveals the shocking consequences of overfishing, excess consumerism, and the depletion of oceanic ecosystems through a raw, unfiltered look at boots-on-the-ground activism. The film will take you on a journey with Sea Shepherd France, Sea Shepherd Global, and the crew of our vessel, the M/Y Age of Union, who are fighting to expose the slaughter of dolphins and commercial fishing off France's Atlantic coast and get the government's attention.