Le temps d'un été
Closing night
Lac-Brome Theater
August 26, 2023
8:00 – 10:40 pm
---
Awards ceremony
Short Film Competition and Audience Award for Best Feature Film
8:00 – 8:30 pm
---
CLOSING FILM :
LE TEMPS D'UN ÉTÉ
8:30 – 11:00 pm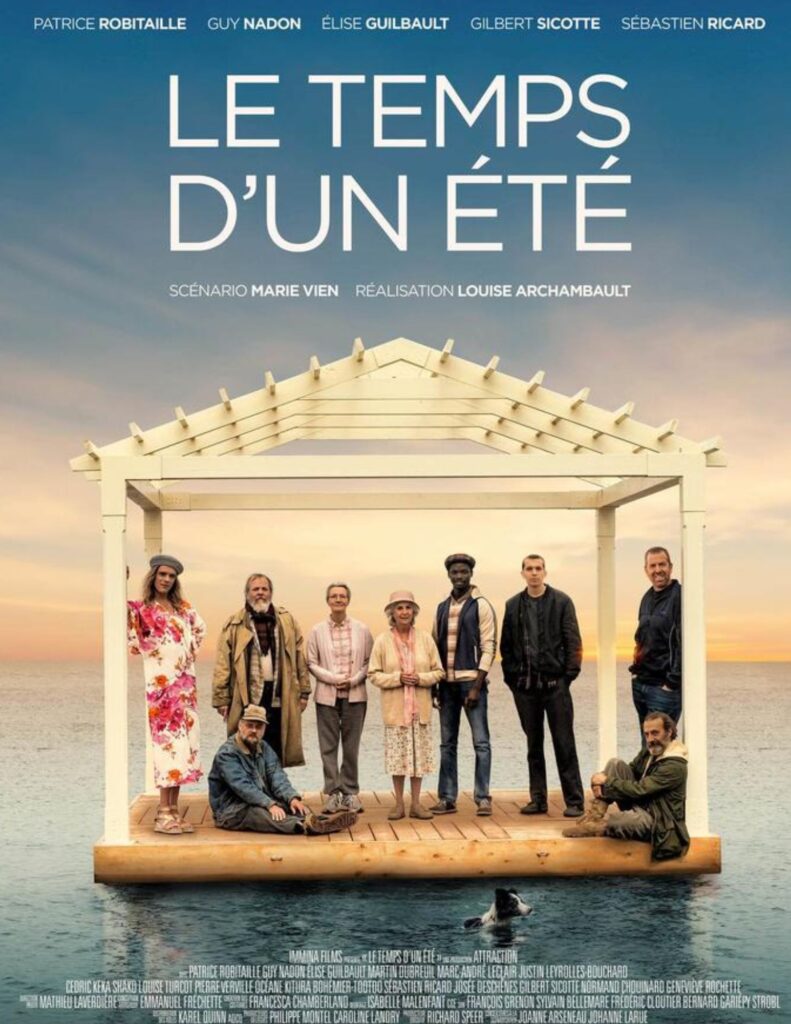 LOUISE ARCHAMBAULT
Fiction
Canada ( 2023)
126 min.
VOF with English subtitles
For over 25 years, Marc Côté, street chaplain and parish priest, has lived with the poor and homeless. Today, Marc is a worn-out man. Exhausted from running his church, which serves as a refuge, and stressed by the bills he can no longer pay, Marc has to face the facts: he will have to close his church. Like a call from Providence, he inherits a property in the Bas-du-Fleuve and decides to take with him a group of homeless people who, like him, need a vacation. Le temps d'un été plunges us into a luminous story… A story woven of laughter, silence and tears… A heart-warming film where sun and clouds meet, leaving viewers with a delicious taste of hope.
Q&A with Marie Vien
10:40 – 11:00 pm

Marie Vien
Marie Vien began her career in advertising agencies. She then branched out into television, where she was involved in the design of several major specials and variety series, including Céline Dion, Daniel Lavoie, Angèle Dubeau and others. Attracted by documentaries, she became content producer for several social documentaries. In 2009, Marie turned to writing, scripting her first feature film, La Passion d'Augustine, which won her numerous awards, including Best Film 2015 at the Gala du Cinéma québécois.
Her passion for writing continues unabated. She wrote the screenplay for 14 jours, 12 nuits, a feature film produced by Attraction Images in 2017, Canada's choice for the Best Foreign Language Film Oscar. Her film Arlette, a comedy-drama set in the world of politics, directed by Mariloup Wolfe, hits theatres in August 2022.