Cœur de slush
Coldbrook Park
August 20, 2023
7:00 – 9:00 pm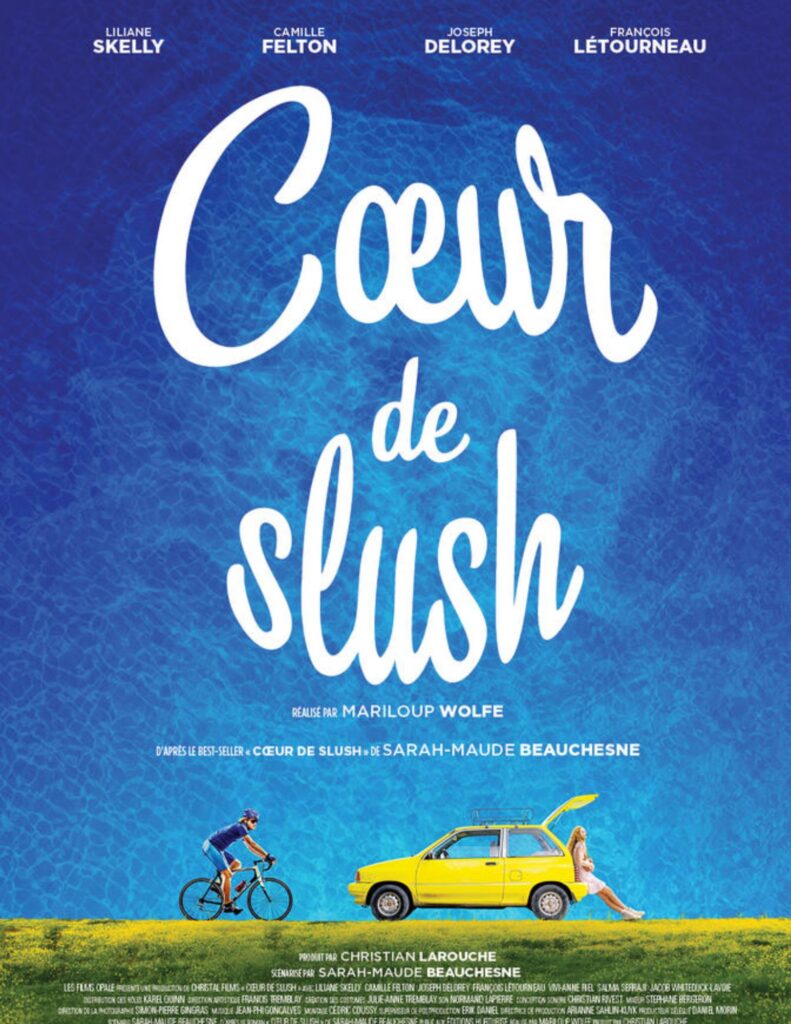 MARILOUP WOLFE
Drama, Comedy
Quebec 2023
115 min.
VOF with English subtitles
At 16 years old and almost 6 feet tall, Billie is behind in almost everything. In a hurry to catch up, she starts her summer as a lifeguard at the water park with her two best friends Rosine and Juliette, and her perfect older sister Annette. This summer is quickly turned upside down when Billie becomes infatuated with Pierre, a young cycling prodigy, and Annette also falls for his charms. The result is a heartbreaking love triangle in which Billie must once and for all take her place and fight for the love she deserves, while protecting her fragile yet indestructible bond with her sister.
Guest :
Sarah-Maude Beauchesne
Sarah-Maude Beauchesne is a screenwriter, author and actress. Her first novel, Coeur de slush, published in 2014, was an immediate success with teenagers and young adults. She followed this up with Lèche-vitrines in 2016 and closed her trilogy with Maxime in 2017; both titles were also bestsellers. Among other projects, she wrote the series Le Chalet and L'Académie, as well as Fourchette, in which she plays the lead role. Sarah-Maude's sensitive, naïve and impudent style, and her interest in universal themes that affect people (and more specifically, women), have made her an essential voice in Quebec, among teenagers and adults alike. In fall 2020, she will release Les Fourchettes, a collection of the best texts Sarah-Maude has published on her web platform over the past ten years.
A prolific artist, Sarah-Maude draws inspiration for her writing from the women around her and her own complicated loves. Her first feature-length screenplay, based on her first novel, Coeur de slush, directed by Mariloup Wolfe, will hit Quebec screens in June 2023!