Je vous salue salope
Lac-Brome Theater
August 19, 2023
2:30 – 15:50 pm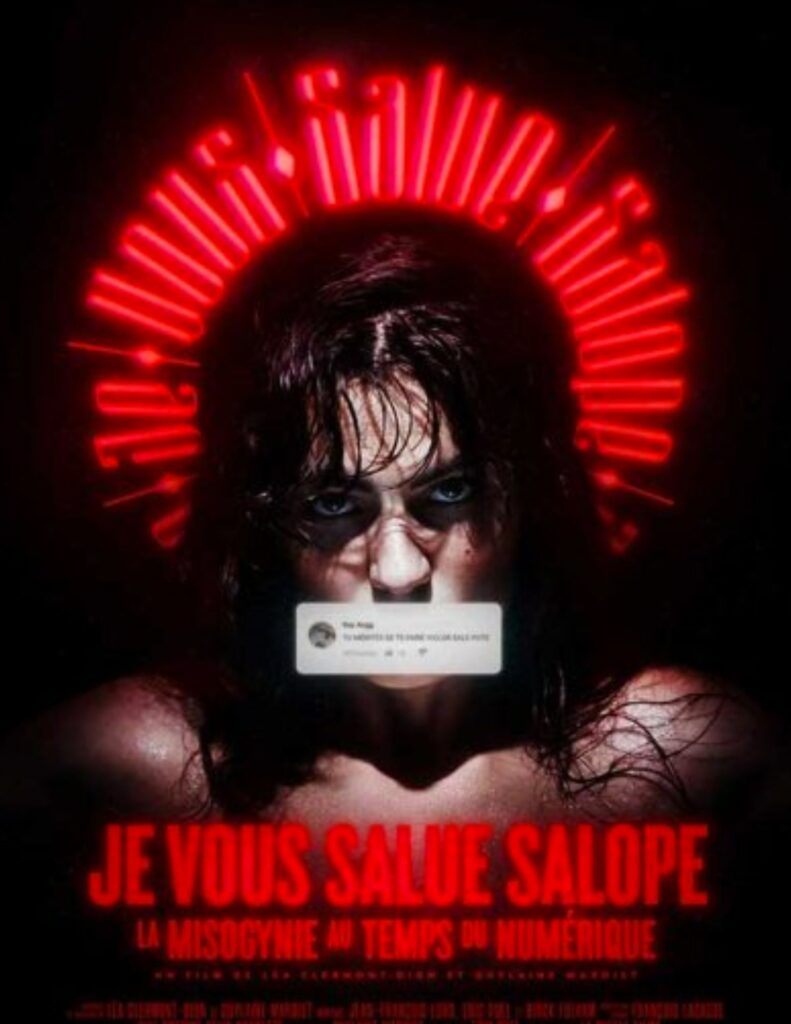 LÉA CLERMONT-DION & GUYLAINE MAROIST
Documentary
Quebec (2022)
80 min.
VOF with English subtitles
In this choral story with the air of a psychological thriller, we follow four women across two continents: Laura Boldrini, ex-president of the Italian parliament; Kiah Morris, ex-American Democratic representative; Marion Séclin, French actress and Youtuber, and Donna Zuckerberg, specialist in cyber-violence against women and sister of Facebook's founder.
In the end, this tour de force makes you feel the uncomplicated hatred whose objective is clear: to silence those who shine. Some will fall under the cruel, crystal-clear knife of the click, while others, proud warriors, will stand their ground and refuse to be silenced.
This feature-length documentary produced by La Ruelle Films looks at the impact and scourge of cyber-violence and digital misogyny.
Conference Guylaine Maroist
3:50 – 5:00 pm
Guylaine Maroist is a director, producer, screenwriter and musician. In 2002, in Montreal, she and Eric Ruel founded the documentary production company La Ruelle Films. A true enthusiast, her credits include Je vous salue salope : La misogynie au temps du numérique (2022), Jukebox: un rêve américain fait au Québec (2020), Expo 67 Mission Impossible (2017), God Save Justin Trudeau (2014), Les États-Désunis du Canada (2012), Gentilly or Not To Be (2012) and Bombes à retardement (2007).