Rodéo
Lac-Brome Theater
August 21, 2023
8:30 – 21:50 pm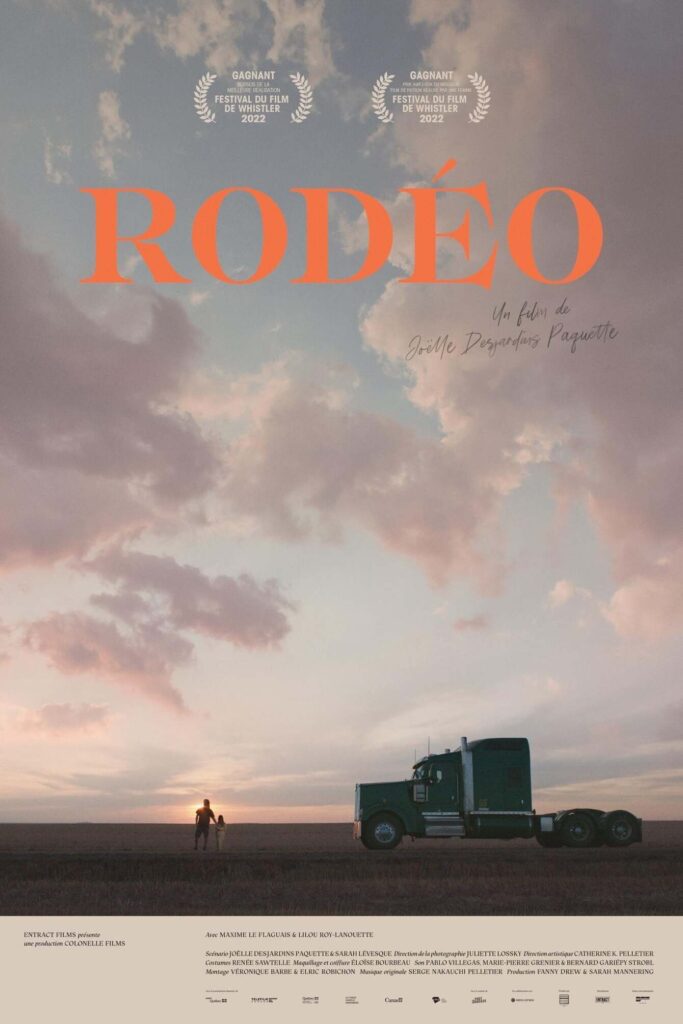 JOËLLE DESJARDINS PAQUETTE
Drame
80 min.
Canada (2022)
VOF with English subtitles
After a difficult separation, Serge Jr. takes his daughter Lily, 9, on a truck ride across Canada. They head to Alberta and its legendary Badlands World's Best Truck Rodeo, a race Lily and him have been dreaming about. On the road, under his daughter's increasingly worried gaze, Serge will eventually need to face the music. A harsh and poetic road movie that delves into the mystery of father-daughter relationships.
Q&A with Maxime Le Flaguais
A talented actor, Maxime Le Flaguais has carved out an important place for himself in the hearts of Quebec audiences. He plays a wide range of roles in theater, television, film and dubbing. In November 2017, he was on stage at the TNM in Arthur Miller's Vu du Pont, directed by Lorraine Pintal. Previously, he starred in the blockbuster Clockwork Orange, where he played the cult role of Alex DeLarge, and in Caligula remix, directed by Marc Beaupré. He also appeared in La vague parfaite, a play by Guillaume Tremblay and Olivier Morin of Théâtre du Futur. On the silver screen, he won critical acclaim and the Golden Ticket (best box office) for his portrayal of the young Robert Piché in Piché, entre ciel et terre. His TV credits include La galère and his role as Doctor Éric Lanoue in the five seasons of Trauma. In 2015, he played the controversial professor Mathieu Brousseau in 30 Vies, and the formidable colleague of Sophie Desmarais in the series Mon ex à moi. Before playing Alexis Labranche in the popular series Les Pays d'en haut, he was seen as explorer Samuel de Champlain in the TFO series Le rêve de Champlain.