Rojek
Lac-Brome Theater
August 23, 2023
2:15 – 4:30 pm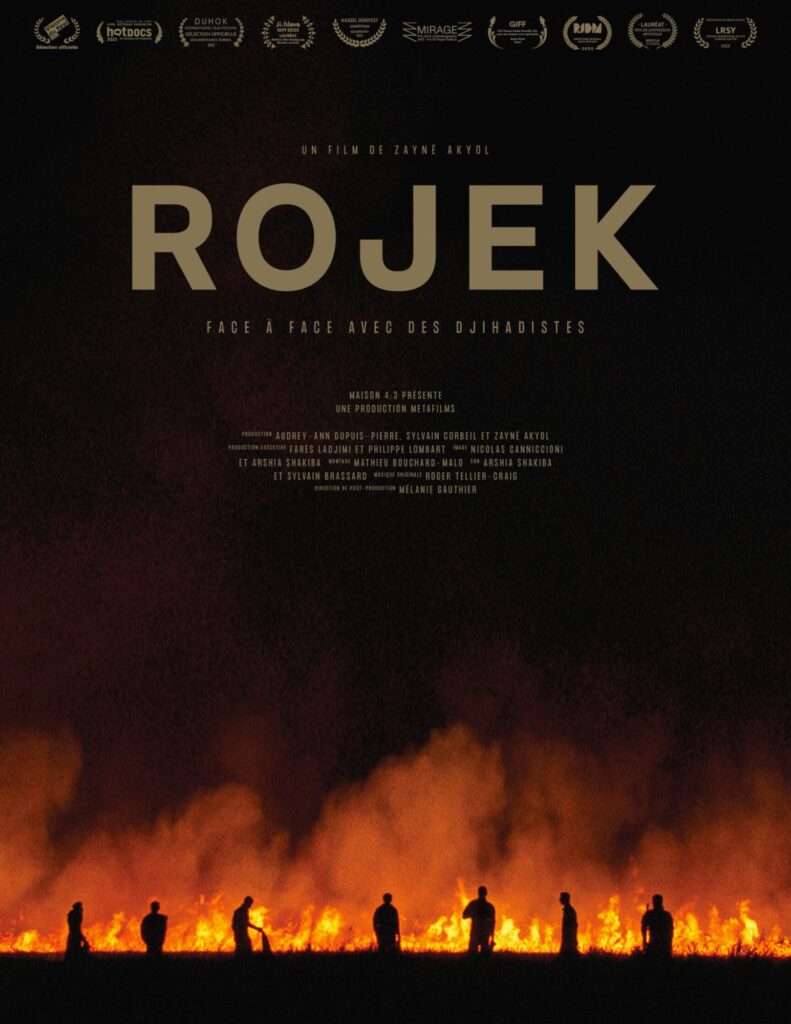 ZAYNÊ AKYOL
Documentary
Quebec 2022
128 min.
VOE with French subtitles
ROJEK meets incarcerated members of the Islamic State, and their wives detained in prison camps, from all over the world and sharing a common ideal: to establish a caliphate. Confronted with the fundamentalist beliefs of the jihadists, the film attempts to trace the beginning, the rise and the fall of the Islamic State (IS) through their personal stories. These conversations constitute the common thread of the documentary through which various sequences describing post-war Syrian Kurdistan intertwine. ROJEK offers an intimate look at an unknown reality, bearing witness to pivotal moments experienced by the actors of this conflict. The film discusses how this ideological war is only the beginning of a new threat.
Q&A with Zaynê Akyol
4:30 – 17:00 pm
Graduated from the École des médias at the Université du Québec à Montréal, Zaynê Akyol received the award for the most promising documentarist, at the end of her bachelor's degree, from the René-Malo Chair, in association with the National Film Board of Canada. She also finished a master's degree with a cinema concentration, basing her research on relational and creative matters in documentary. Balancing practice with theory, Zaynê directed her first feature-length documentary, Gulîstan, Land of Roses in 2016, which depicts Kurdish women fighters in war against Daesh (the Islamic State). This personal work is noticed by several international festivals, and it collects more than 80 selections, 50 nominations and 12 awards, including the prestigious Doc Alliance Award given at Locarno Film Festival. Zaynê also produced The Guests (2018) and two other documentaries expected in 2023. Her interest in images and politics has also led her to photography. Her first widely seen exhibition, Rojekê, One Day (2016), tells the story of resistance through females' faces. The filmmaker offers a second series of photographs anticipated with the release of her second feature documentary ROJEK.