TU TE SOUVIENDRAS DE MOI
Lac-Brome Theater
August 24, 2023
8:00 – 9:50 pm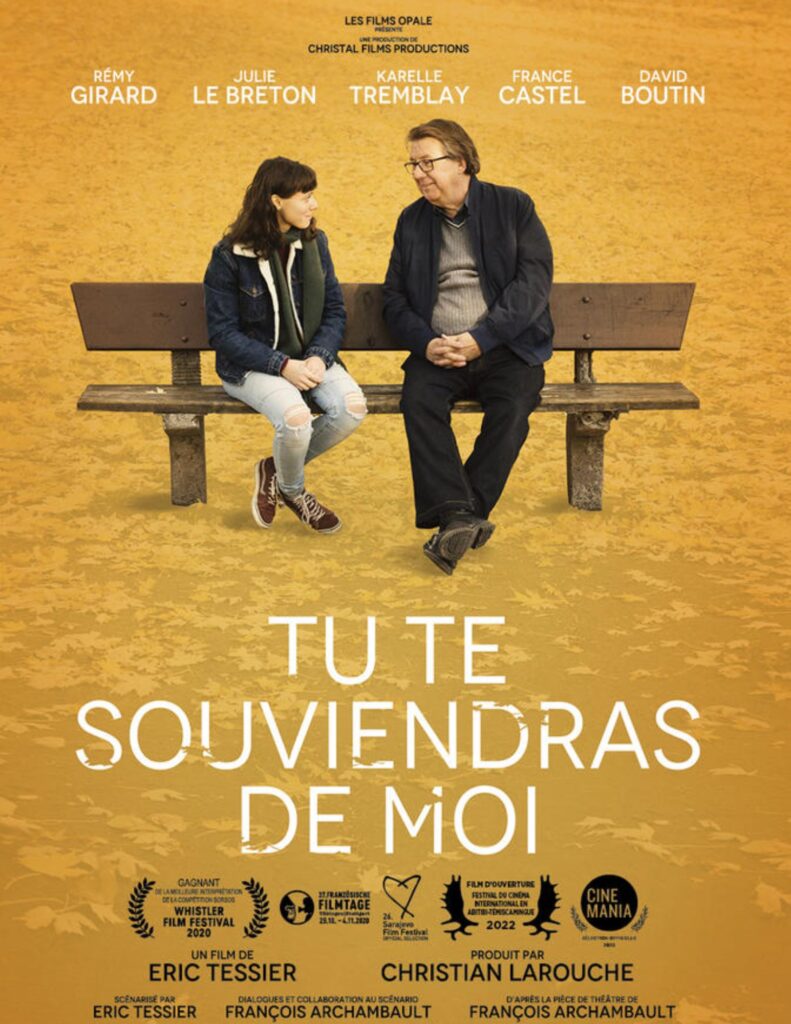 ERIC TESSIER
Drama
Quebec (2019)
107 minutes
VOF with English subtitles
Édouard, public figure and retired history teacher, is starting to lose his memory. Accustomed as he is to expressing himself on every podium, he has to be more discreet, even though he feels he still has a lot to say. So, with no one around him to look after him, he is placed in the care of Berenice, a rebellious and lost young girl. Their meeting leads Édouard to revisit a part of his personal history that he had chosen to forget, and Bérénice to find meaning in her life.
Q&A with Karelle Tremblay
9:50 – 10:20 pm
Karelle Tremblay is a Canadian film and television actress from Quebec. Tremblay received a Canadian Screen Award nomination for Best Actress at the 4th Canadian Screen Awards in 2016 for Our Loved Ones (Les Êtres chers). She has also appeared in the films Amsterdam, Corbo, King Dave, Oh What a Wonderful Feeling, The Fireflies Are Gone (La disparution des lucioles), Flashwood, You Will Remember Me (Tu te souviendras de moi) and Death of a Ladies' Man, and the television series Le Club des doigts croisés, 19-2 and Jérémie.