Short Film Competition 3
Lac-Brome Theater
August 25, 2023
3:15 – 5:00 pm
Come and discover the festival's new short film competition! A rich program, mixing styles and including several international award-winning films, with a high concentration of films made in the region. A great opportunity to discover new talent in Quebec cinema!
Films:
At lake, Mistaya Hemingway
OASIS, Justine Martin
Une nuit de chien, Max Woddward
Soup is Good Food, Alexandre Thériault
L'atelier, Namai Kham Po
Marie. Eduardo. Sophie, Thomas Corriveau
Simo, Aziz Zoromba
---
At lake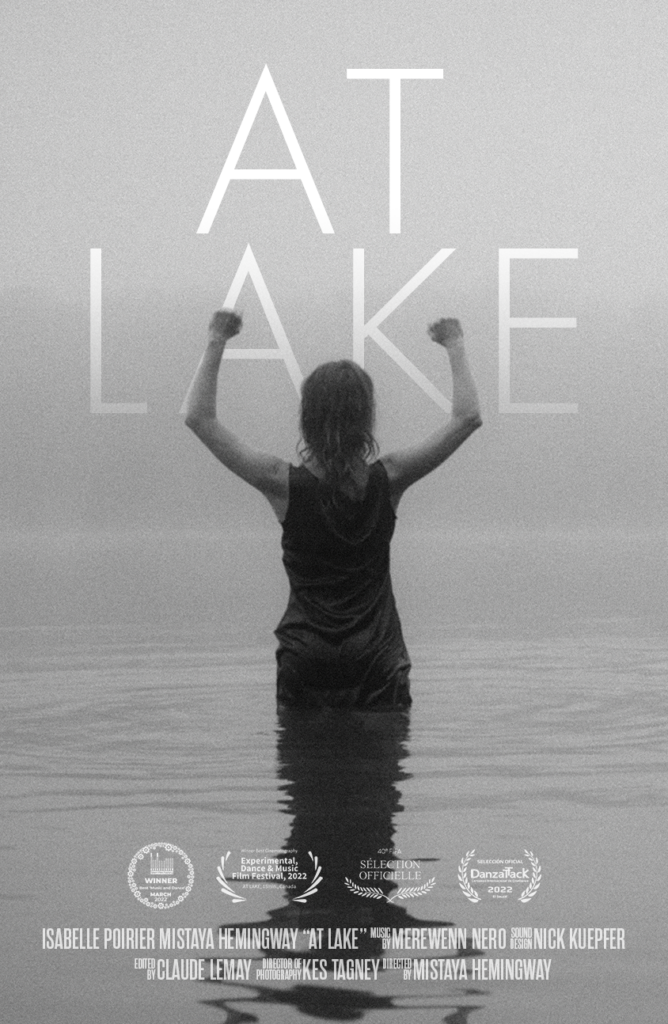 Mistaya Hemingway
Danse, Expérimental
Canada, 2022
13 minutes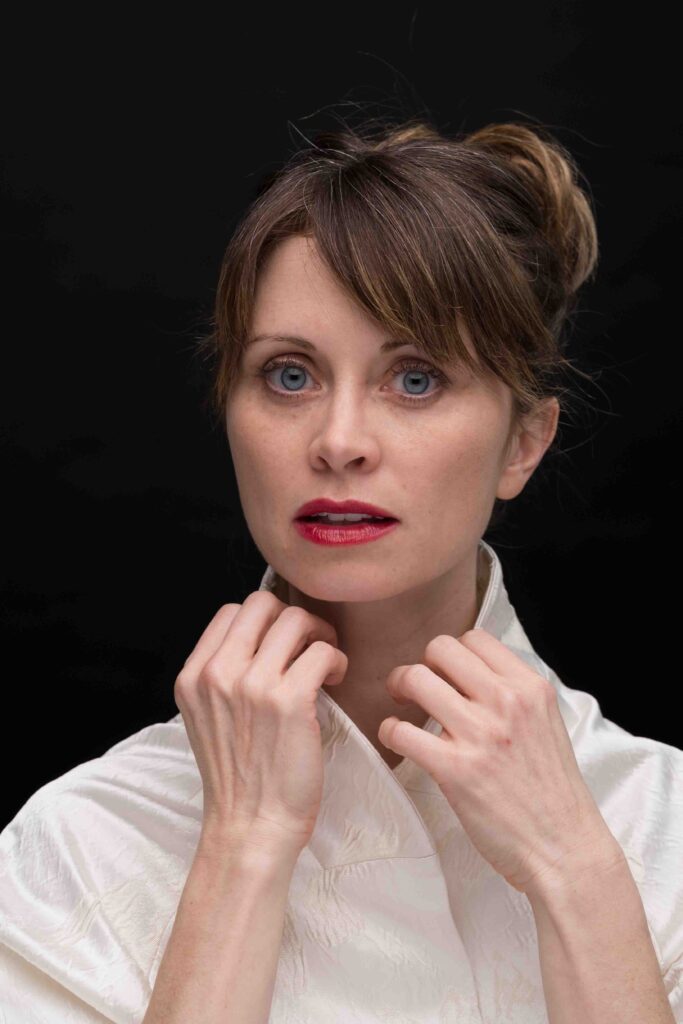 Mistaya Hemingway is a freelance dancer, choreographer, filmmaker and urban thinker living in Montreal. She has danced with the Dutch National Ballet, Alberta Ballet, Hubbard Street Dance Chicago and La La La Human Steps, where she danced as a soloist for seven years. Mistaya also studied acting in New York City and earned a degree in urban planning from Concordia University. Mistaya likes to focus on projects that blend movement, music, film and the city. Mistaya has been producing her own screendance projects (Tampopo Redux, ThroughMe, Naïade, At Lake) and her latest dance film, Forward Back, which she co-directed with Kaveh Nabatian, will be released in 2024. Presently, Mistaya is working on an immersive installation for architecture, dance and augmented reality.
At Lake is a surreal meditation on nature and the relationships between movement, landscape and chance. Interpreted through the lens of our current time and shot in Eastern Québec, At Lake is a revisioning of Maya Deren's iconic 1944 film, At Land. At Lake is driven by the themes of exploration, separation, duplicity and connection.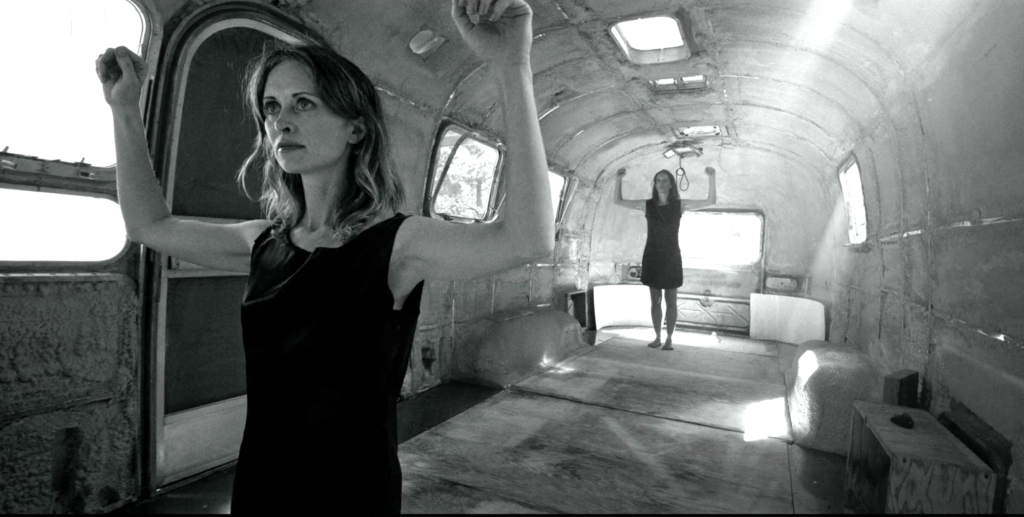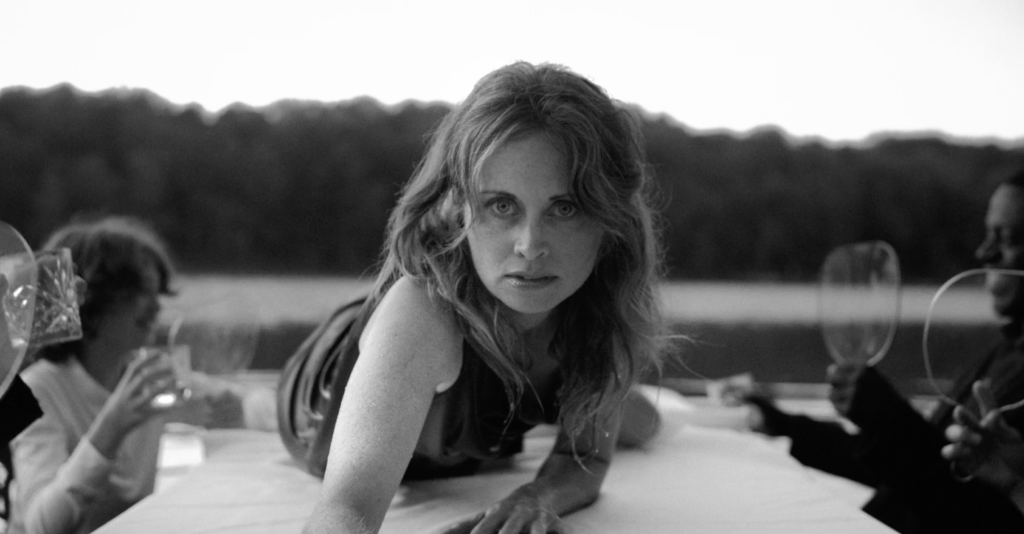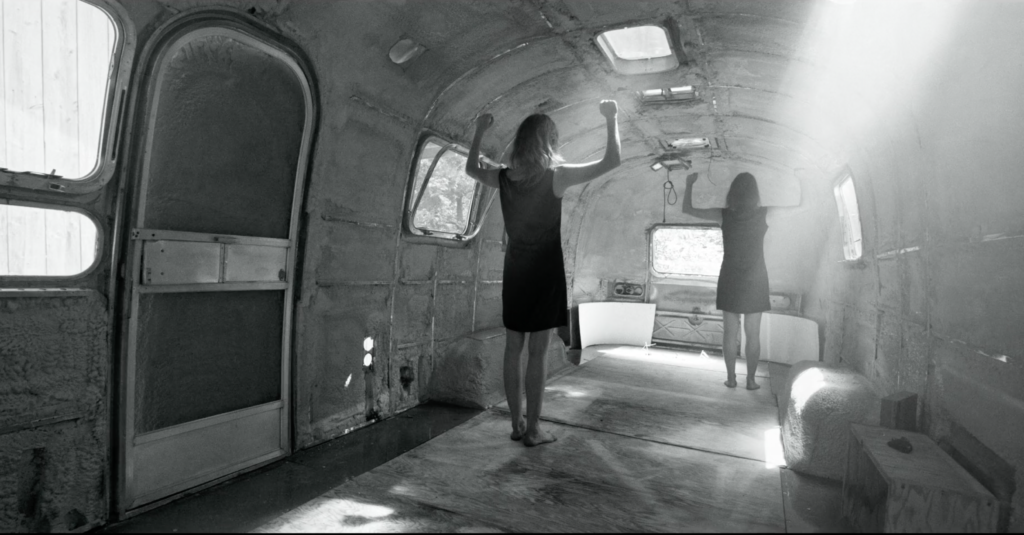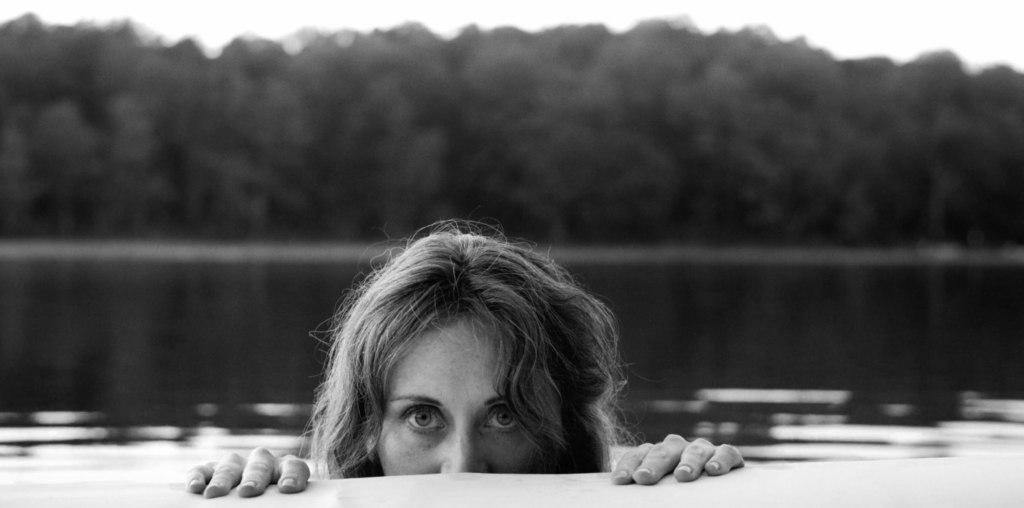 ---
Oasis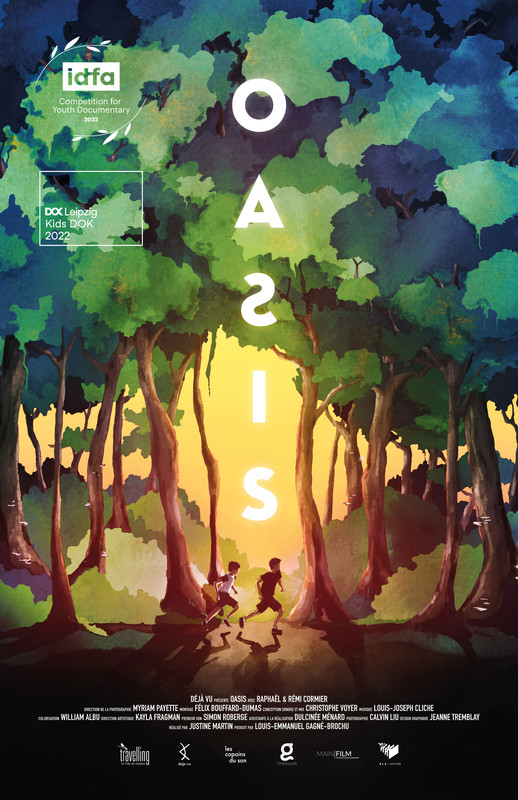 Justine Martin
Documentary
Quebec, Canada, 2022
14 minutes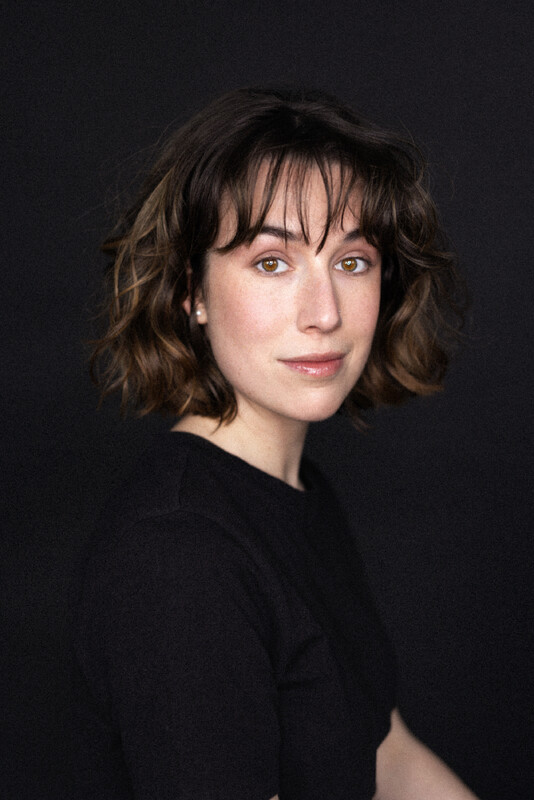 Justine Martin is a screenwriter and director based in Montreal who is a Cinema Graduate from Concordia University. Feminism, environmental awareness, and childhood are themes that inspire her stories. She is currently working on the development of her next fiction film while writing a web series. Oasis is her first documentary.
At the dawn of their teenage years, Raphaël and Rémi are twins who see their fusional attachment crumble while one of them, suffering from an increasingly marked disability, remains a prisoner of childhood. During one last summer surrounded by nature, time seems to want to stand still.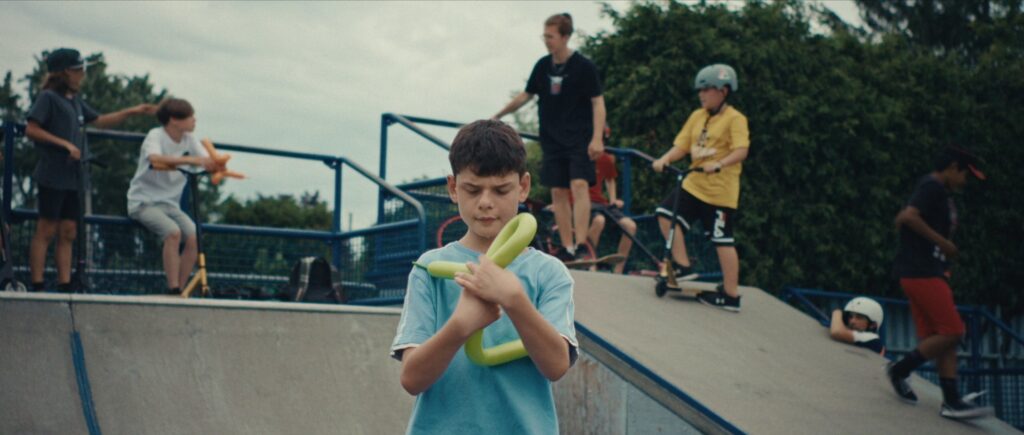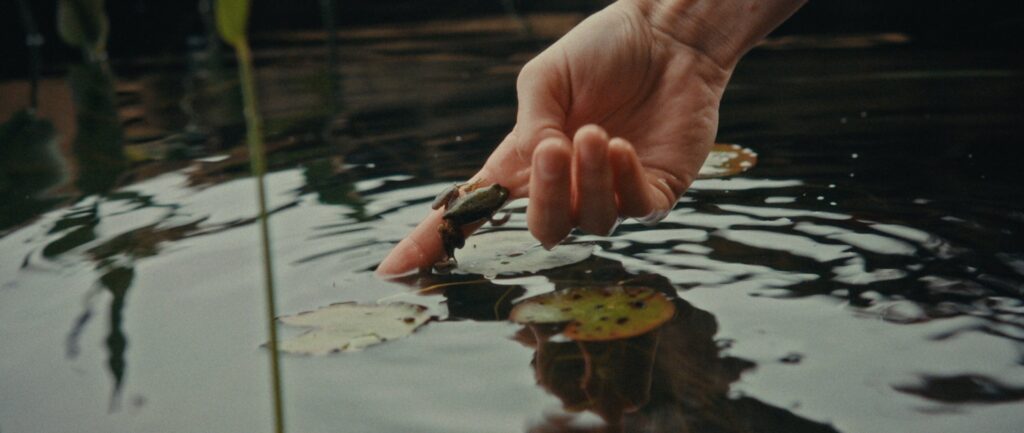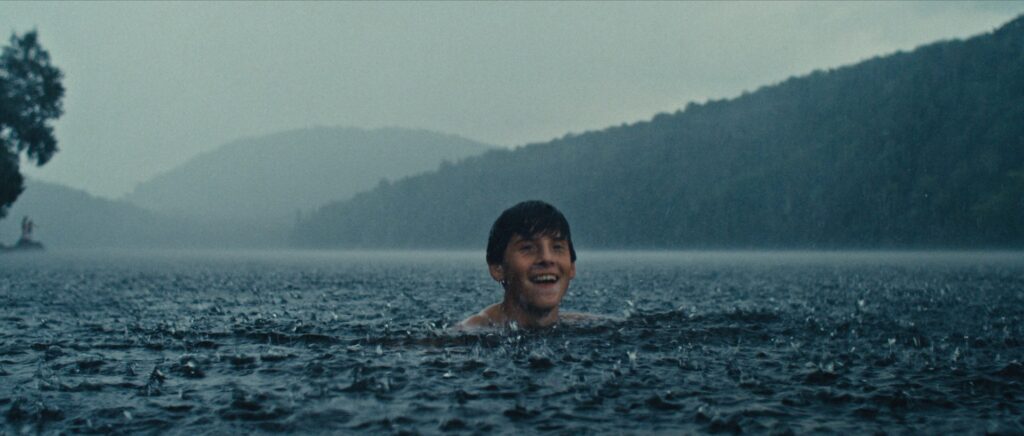 ---
A night for the dogs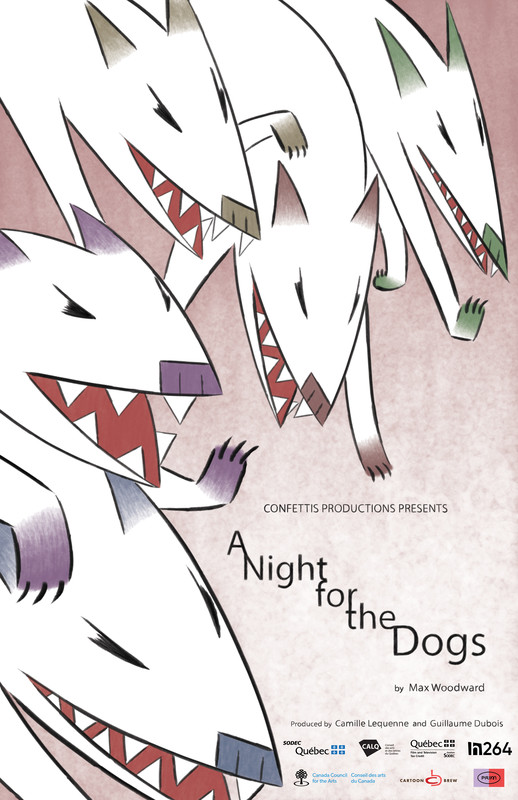 Max Woddward
Short film, animation
Quebec, Canada, 2022
6 minutes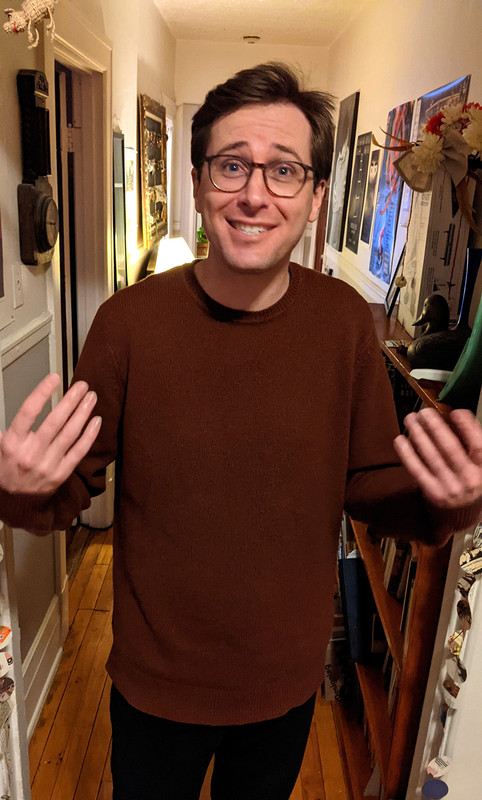 Max Woodward is a New Zealand and Canadian writer, director and producer. He studied in the Film Animation program at Concordia's Mel Hoppenheim School of Cinema. Never one to let the truth get in the way of a good story, his films are extrapolations from life, which are usually, sometimes, but not always, based on his own.
His central themes revolve around the impermanence and unreliability of memory, the animalistic side of human nature, and our magnetic fascination with rhythm and music, which have a tendency to drift toward experimentation and abstraction.
On a freezing December night, a fire breaks out in an apartment building. Standing in the cold, a young man watches his neighbors huddle together, plotting revenge and voicing their grievances against the man responsible for the fire. As the firefighters struggle to contain the blaze, the crowd erupts, turning into a pack of ferocious dogs.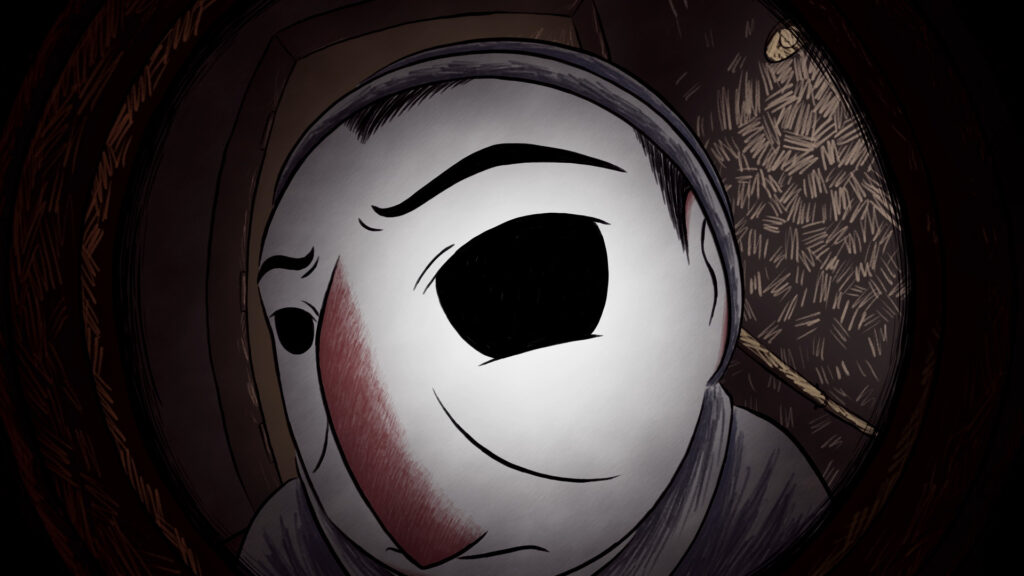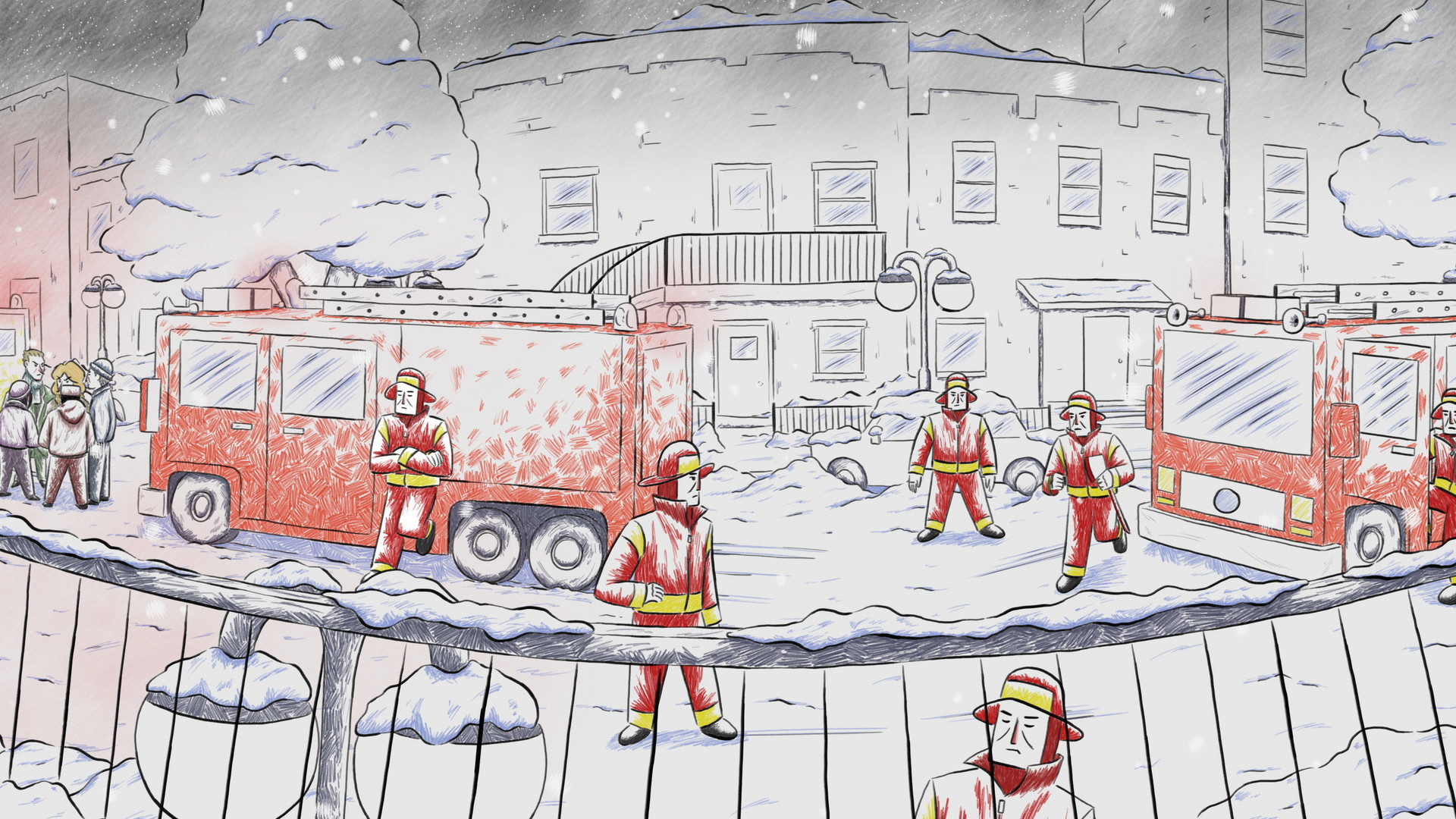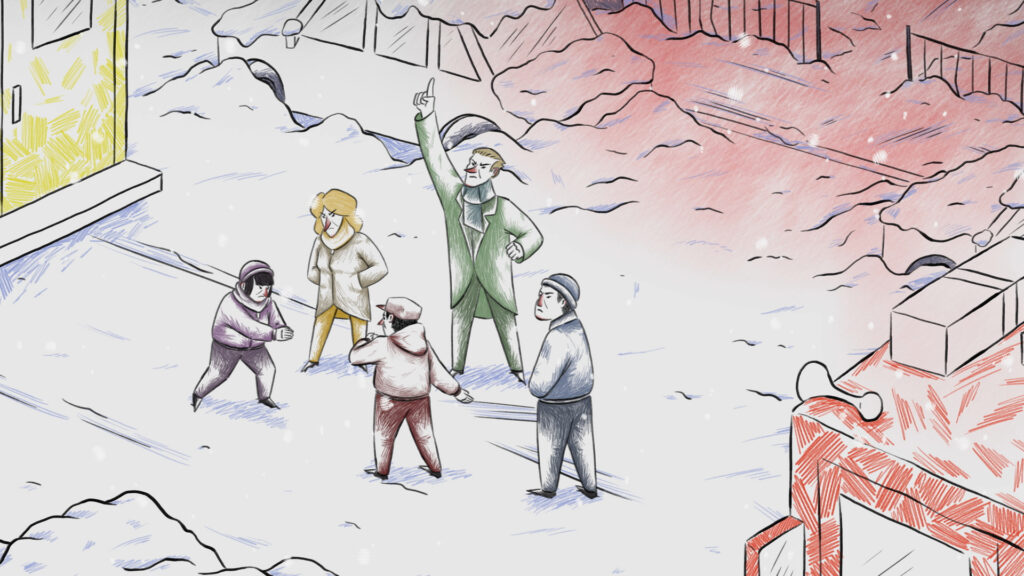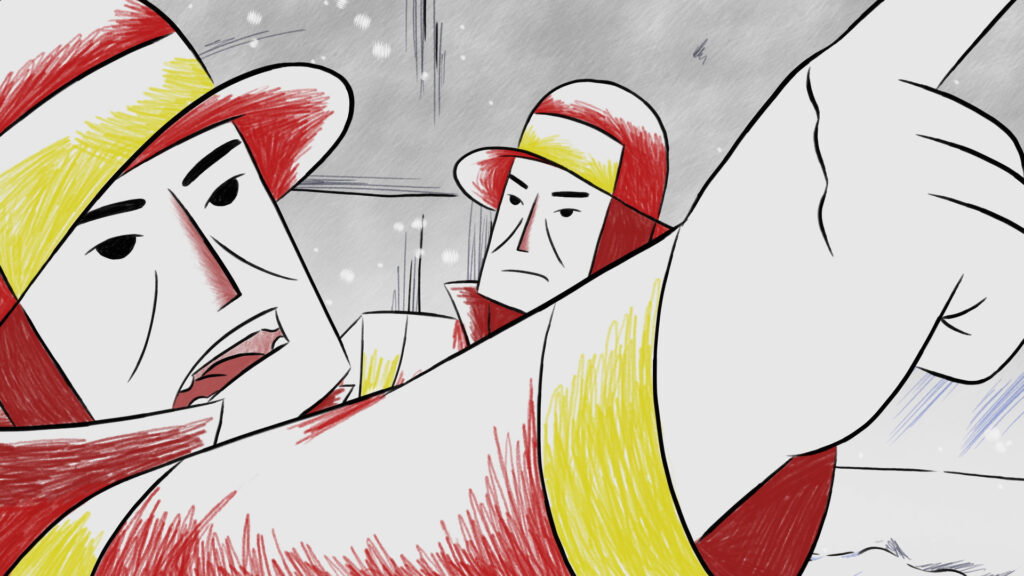 ---
Soup is Good Food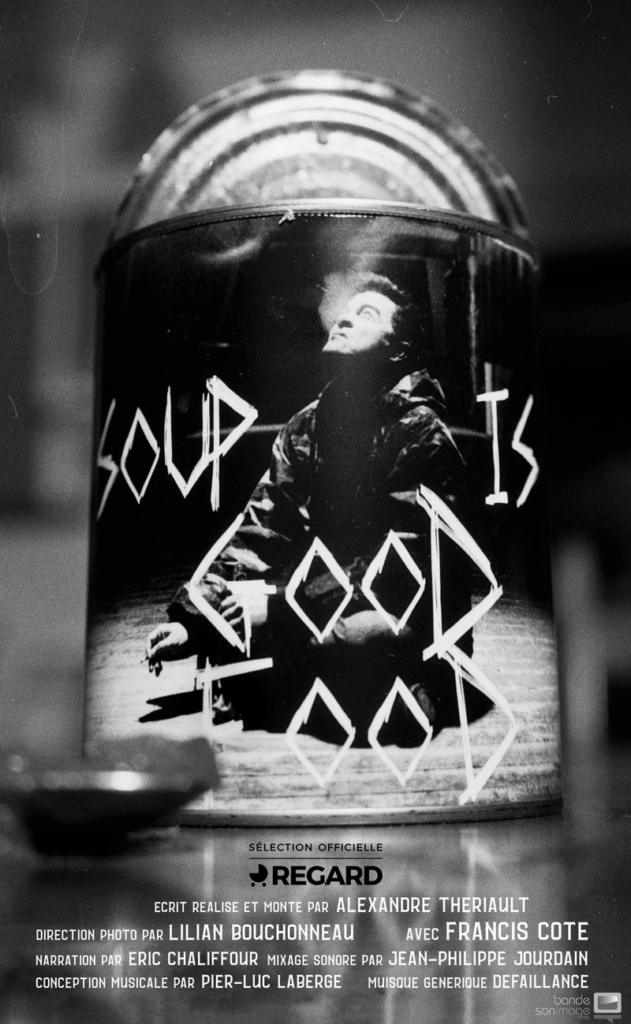 Alexandre Thériault
Fiction, drama
Quebec, Canada, 2023
7 minutes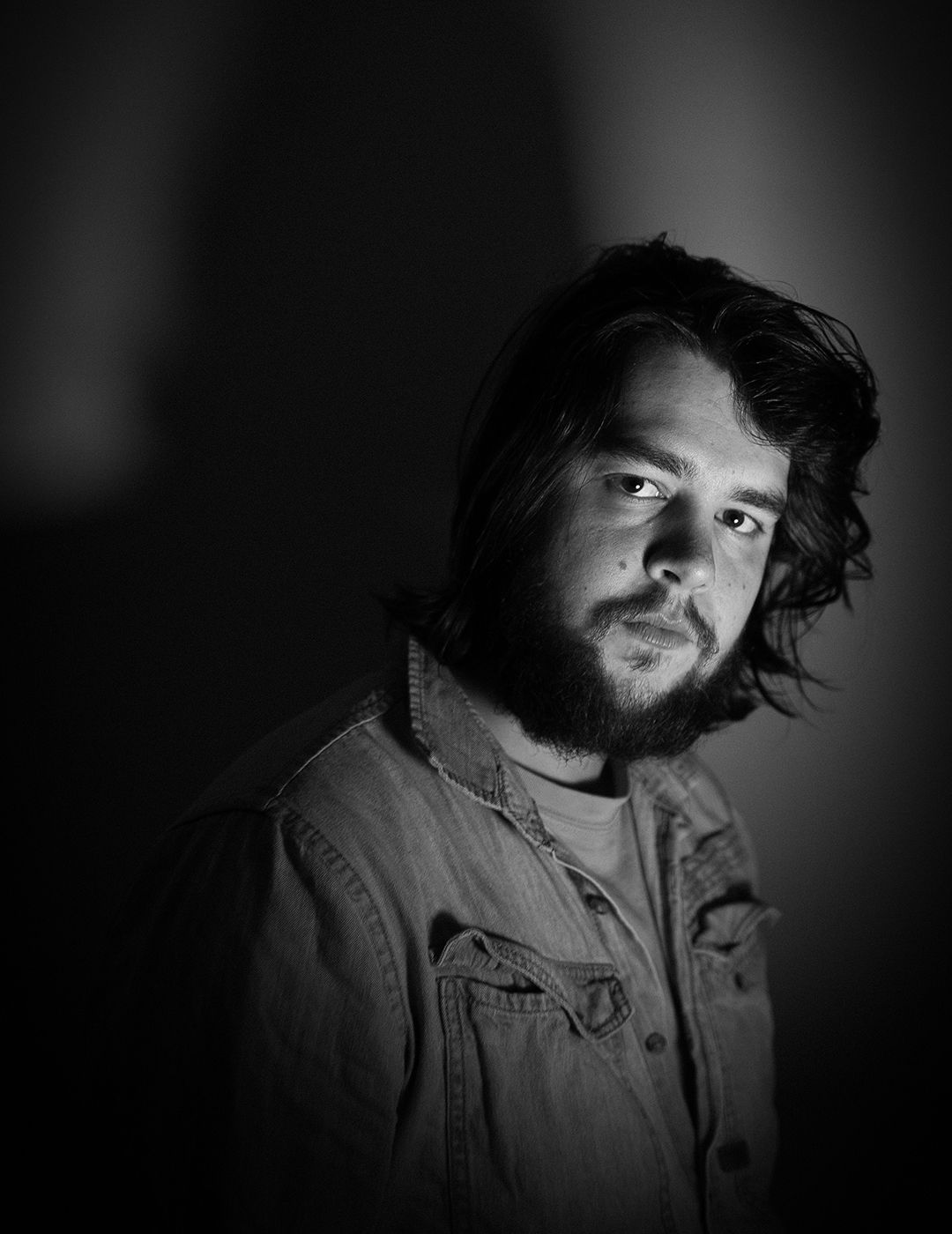 A graduate in psychology before studying for an interdisciplinary bachelor's degree in art at UQAC, Alexandre is as passionate about cinema as he is about psychology and sociology. His aim is to create minimalist, human films.
Francis has been living in his apartment for several years. However, his world is shattered by the news that he has just five minutes to leave and collect his belongings.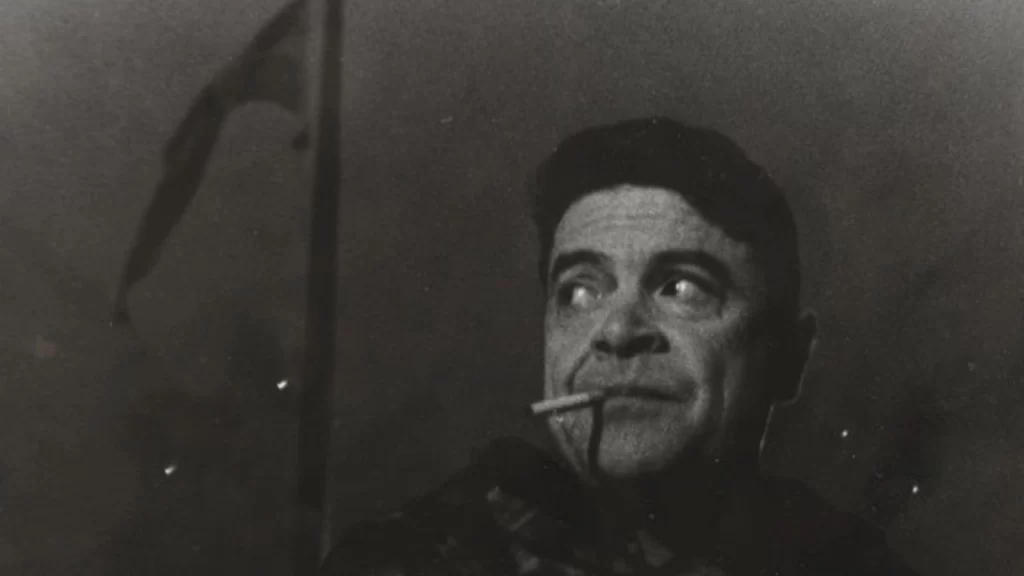 ---
L'atelier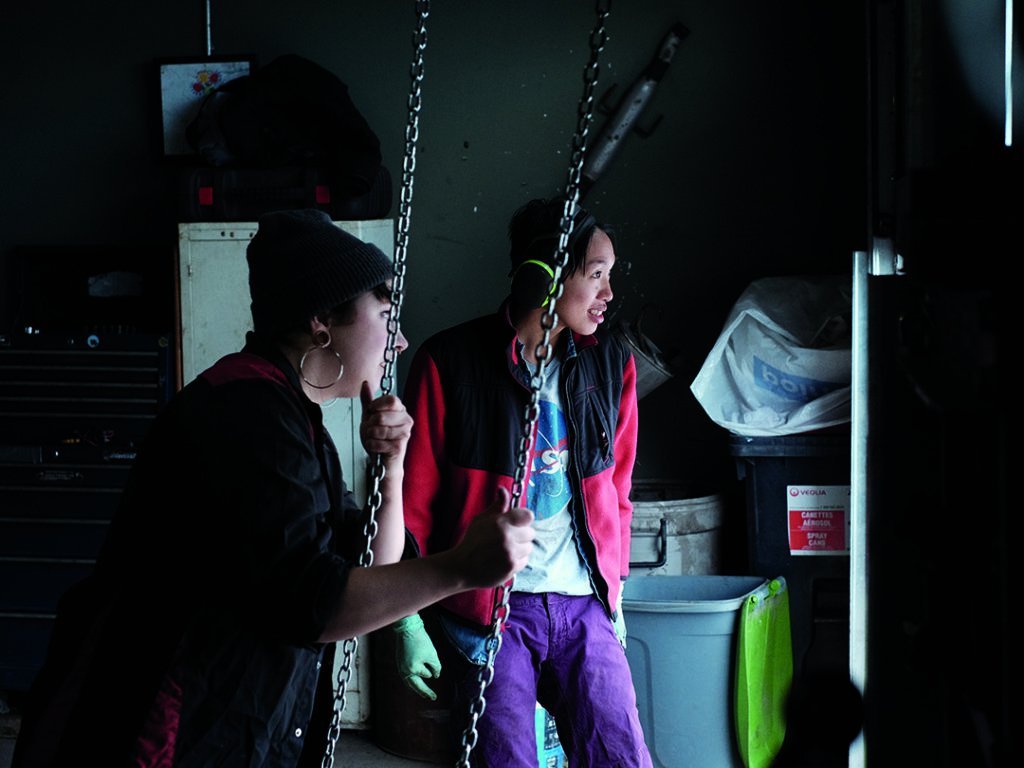 Namai Kham Po
Documentaire
Québec, Canada, 2022
12 minutes
 Namaï Kham Po is a self-taught video director and editor based in Montreal and born in Thailand. He completed his bachelor's degree in Visual Arts at UQÀM in 2006. Since 2007, he has been working in the field of video production. He has worked on various projects such as short films, documentaries and music videos. His experience has opened doors for him in the business world, where he collaborates with advertising agencies.
Kathy Tran and Agnès Gaudreau work as auto mechanics at Bâtiment 7, a collective-run space that facilitates the integration of minorities. We get to know them through this inspiring place where they're truly able to be themselves.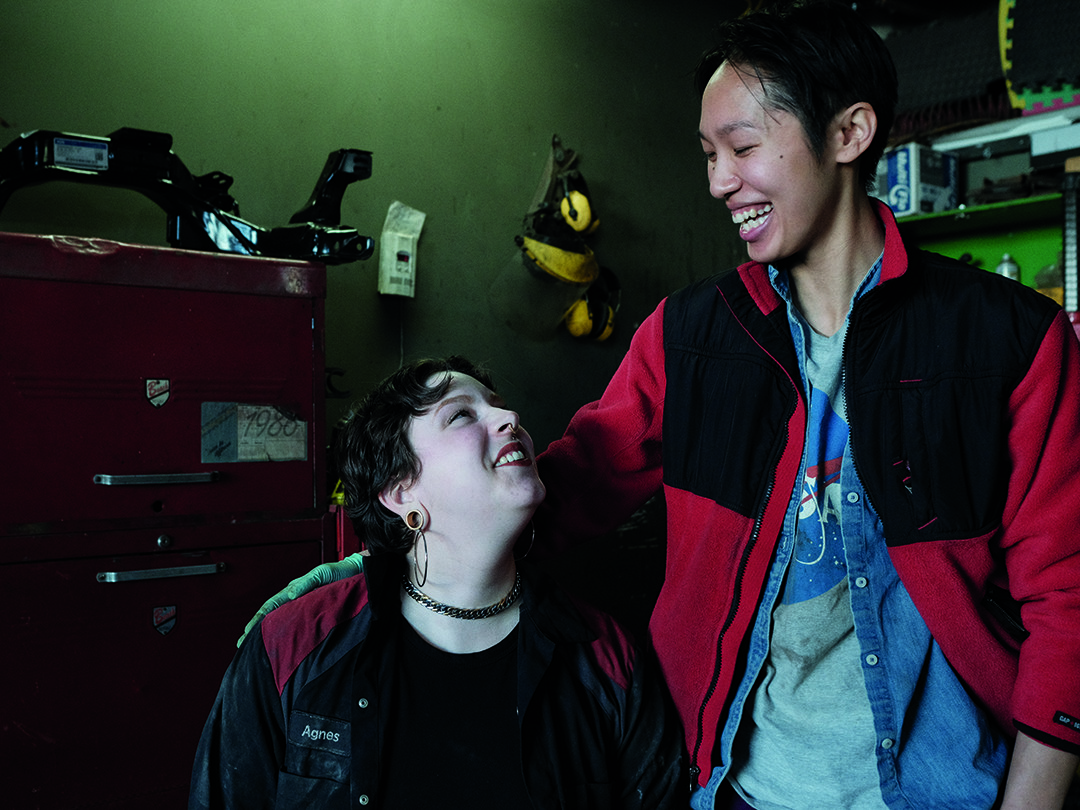 ---
Marie. Eduardo. Sophie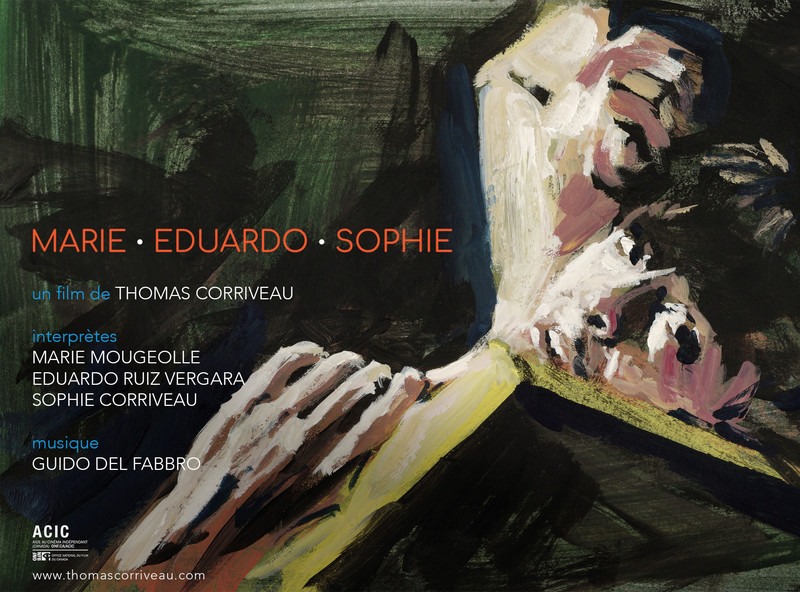 Thomas Corriveau
Animation, experimental
Quebec, Canada, 2022
3 minutes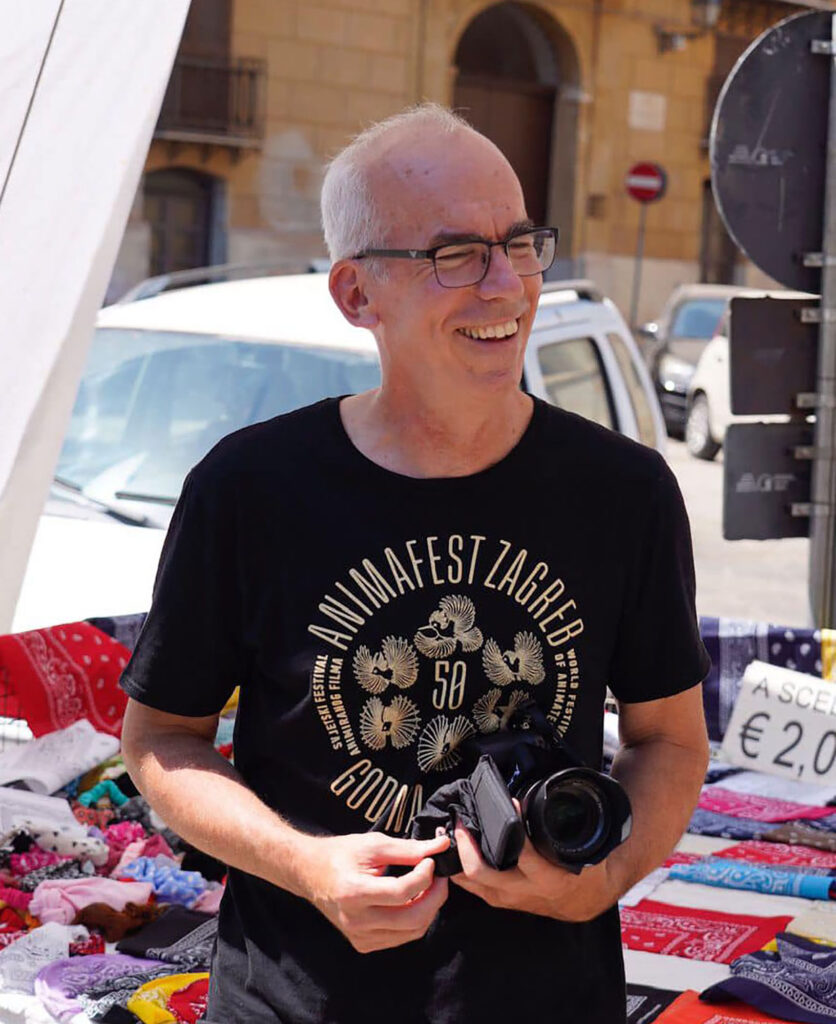 Thomas Corriveau made his first films in the 1980s and pursued a career as a visual artist, working in the fields of drawing, painting, printmaking and animation. His works are part of various private and public collections and he has exhibited regularly in Canada and abroad. Since more than ten years, he is fully involved as an independent animation filmmaker.
A mesmerizing contemplation of moving bodies and painting, with three magnificent contemporary dance performers from Montreal, Marie Mougeolle, Eduardo Ruiz Vergara and Sophie Corriveau.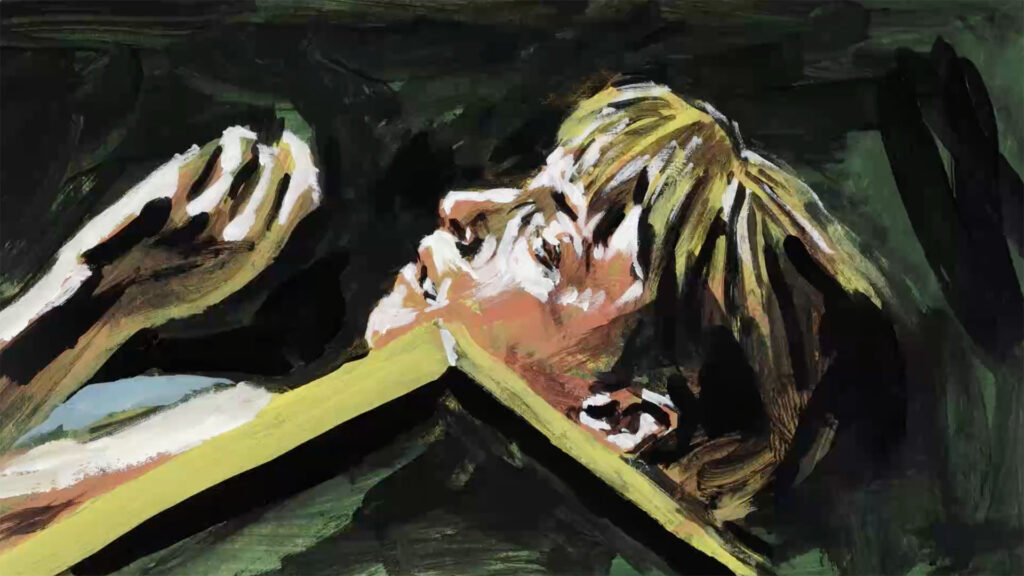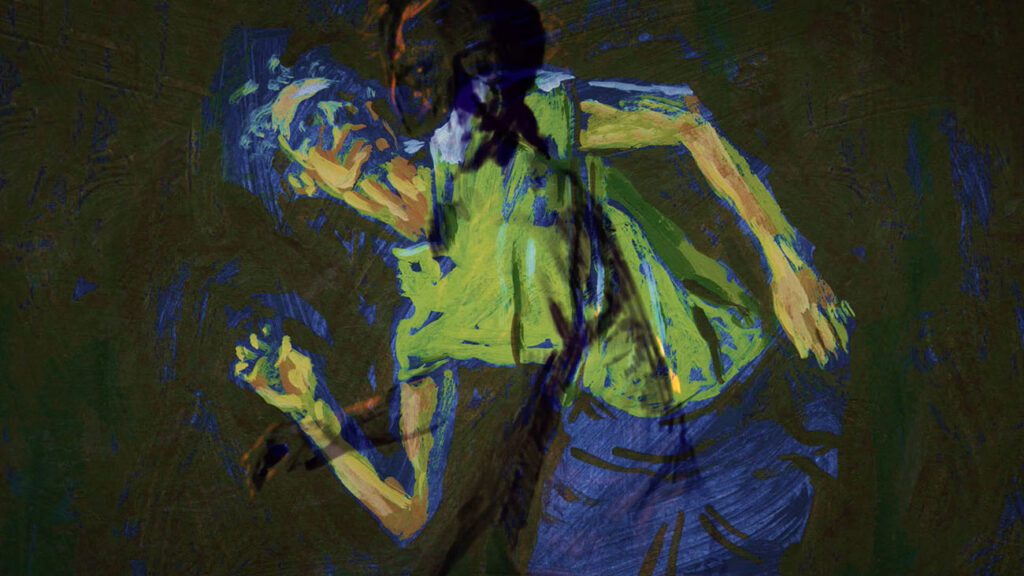 ---
Simo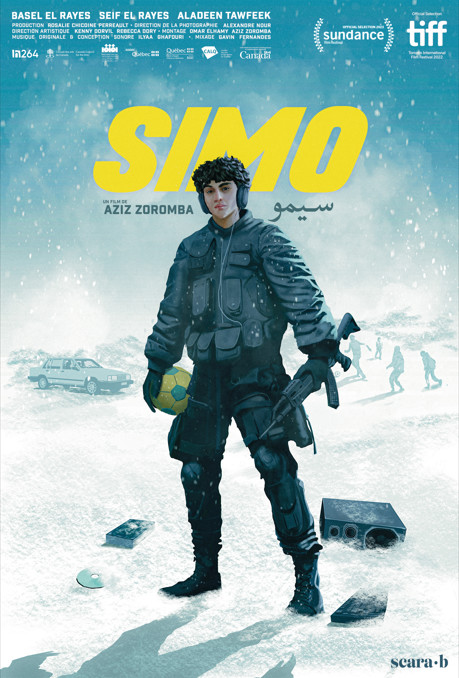 Aziz Zoromba
Short film
Quebec, Canada, 2023
23 minutes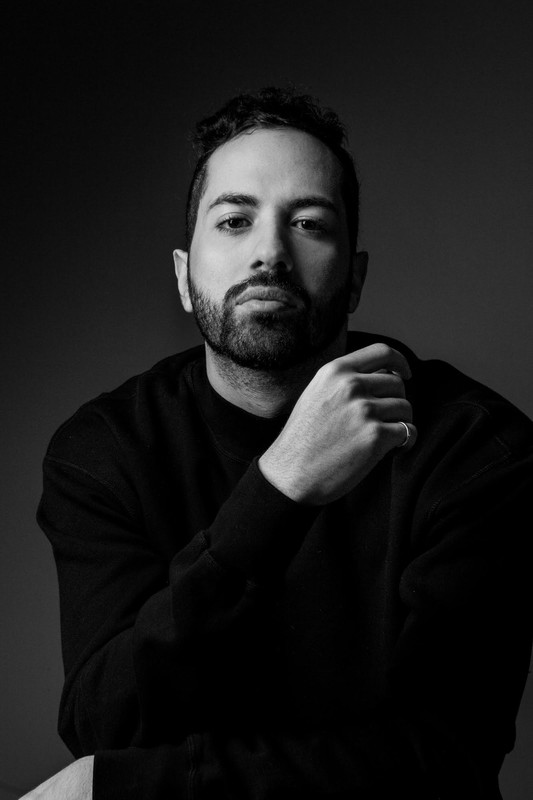 Aziz Zoromba is a Canadian writer & director of Egyptian origins. His works, documentaries and fiction, explore the themes of cultural identity, assimilation and intergenerational trauma. He is a graduate of the Mel Hoppenheim school of cinema and an alumni of the 2019 Sundance Ignite fellowship.
FARAWAY (2020), his first documentary short, has screened at over 30 film festivals around the world (Slamdance, Camerimage, RIDM). Aziz also co-produced the short documentary NO CRYING AT THE DINNER TABLE (Carol Nguyen, 2019), winner of over 25 awards and selected by over 80 festivals including TIFF, SXSW & IDFA.
His first fictional short film SIMO (2022), won the Best Canadian Short Film Award at TIFF, had its international premiere at the Sundance Film Festival and its European premiere at the 73rd Berlinale (Generation). Additionaly, SIMO was the recipient of the prestigious Denis Villeneuve's favourite short award at the 19th Prends Ça Court! Gala and the winner of the Canadian Screen Award for the best live action short.
Simo and Emad's sibling rivalry takes a dangerous turn when Simo infiltrates his older brother's live video game channel.