Le Plongeur
Lac-Brome Theater
August23, 2023
5:00 – 7:00 pm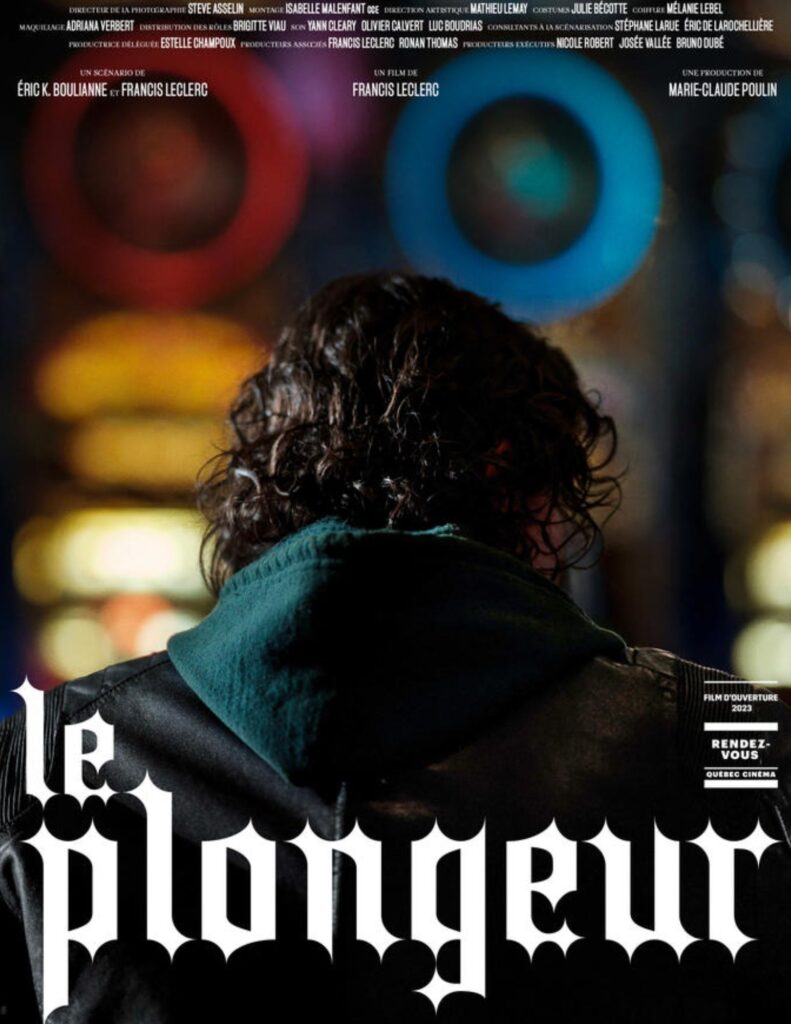 FRANCIS LECLERC
Drama
Quebec (2022)
126 min.
VOF with English subtitles
Montreal, winter 2002. Stéphane, a 19-year-old metal fan and graphic design student, dreams of becoming an illustrator. But for months now, he's been spiraling out of control: he's addicted to gambling. In debt, without an apartment, avoiding his friends to whom he owes money, Stéphane takes a job as a dishwasher in a restaurant to get by. He discovers the hectic life of a restaurant as the holidays approach, and its gallery of characters.
Q&A with Stéphane Larue (author of the novel Le Plongeur) and Maxime De Cotret (actor)

Stéphane Larue
Stéphane Larue holds a master's degree in comparative literature from the Université de Montréal. He has worked in the restaurant industry for some fifteen years. In 2016, he published his first novel, "Le Plongeur", with éditions Le Quartanier, a 2017 winner of the Prix des libraires du Québec and the Prix Senghor.
Maxime De Cotret
Upon graduating from the National Theatre School of Canada, Maxime de Cotret took on a series of roles in theater, television and film. His stage credits include Thérèse et Pierrette à l'école des St-Anges and in Cyrano de Bergerac, directed by Serge Denoncourt. He also played in Judy Garland, a play produced by Théâtre Duceppe and directed by Michel Poirier.
His varied experience led him to stand out in such productions as En tout cas, 30 vies, Unité 9, Les beaux malaises and Marche à l'ombre. He then went on to star in the series 5e rang, as well as the youth series Clash. Still on TV, he was in the cast of Fragile as well as the series Un lien familial. and STAT. On the big screen, he will soon be seen in Lignes de fuite, directed by Catherine Chabot and Miryam Bouchard, and in Le plongeur, directed by Francis Leclerc.