J'ai placé ma mère
Lac-Brome Theater
August 19, 2023
6:00 – 7:15 pm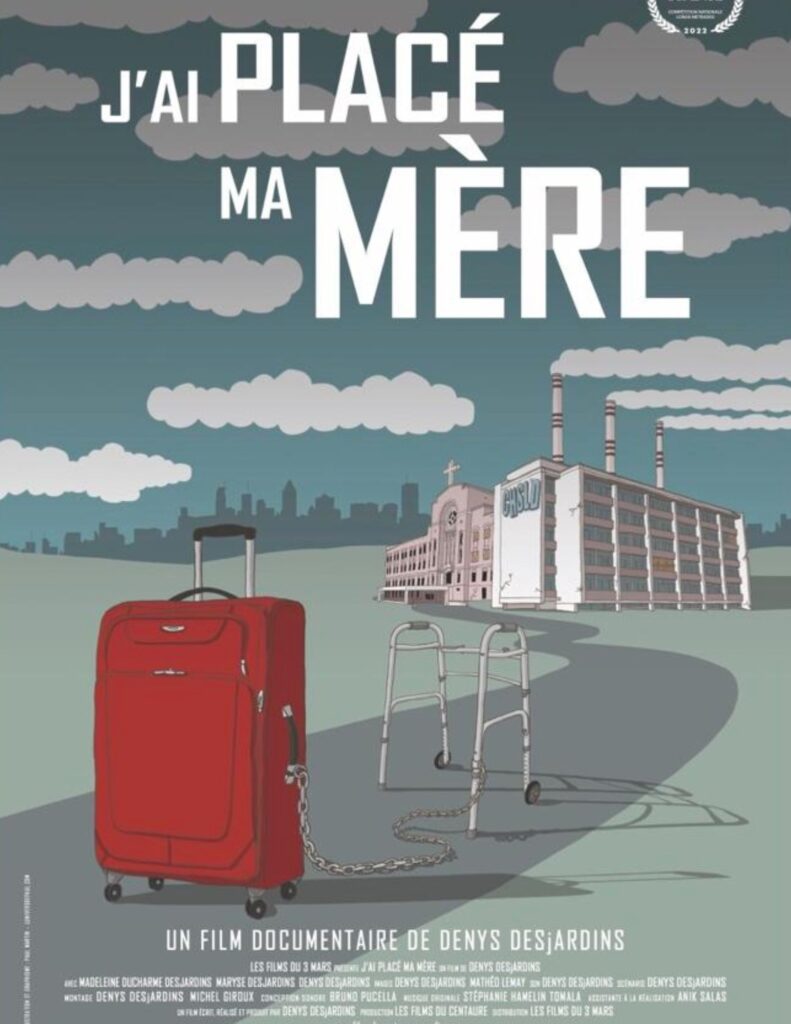 DENYS DESJARDINS
Documentary
Quebec (2022)
75 min.
VOF with English subtitles
Like a filmed diary, this documentary plunges us into the personal experience of the filmmaker and his sister, who want to ensure that their mother ends her days in the CHSLD system with dignity. Through the maze of this incredible ordeal, Denys Desjardins casts a tender camera gaze on his mother. With respect and love, he reveals the unsuspected humor of this endearing woman.
This feature-length film is a continuation of the documentary work on housing for the elderly begun by the filmmaker in his previous film Le Château, in the webseries L'industrie de la vieillesse and l'expérience de web fiction.
Q&A session
7:15 – 7:45 pm
Guest: Denys Desjardins
Passionate about the 7th art, Denys Desjardins works in all areas of cinema, from camera work to directing, writing, researching and editing. During his film studies, Denys Desjardins worked as an orderly in a specialized mental health institute, discovering the world through the eyes of the marginalized and forgotten. Since then, his camera has enabled him to enter into relationships and tell the story of the world one film at a time.